Web Design Services
Boost Your SEO Ranking with our Expert Strategies and Techniques.
Custom Website Development
Empower Your Online Presence With WordPress
In this digital age, establishing a strong online presence is vital for businesses. WordPress has emerged as a powerful platform that enables the creation of dynamic, user-friendly, and visually appealing websites. However, navigating the complexities of WordPress development can be overwhelming without the right expertise and resources.
Our Custom WordPress Development Service at Web Gigabyte offers comprehensive solutions tailored to your unique requirements. Whether you need a simple blog, an e-commerce store, or a corporate website, we have the expertise to bring your ideas to life.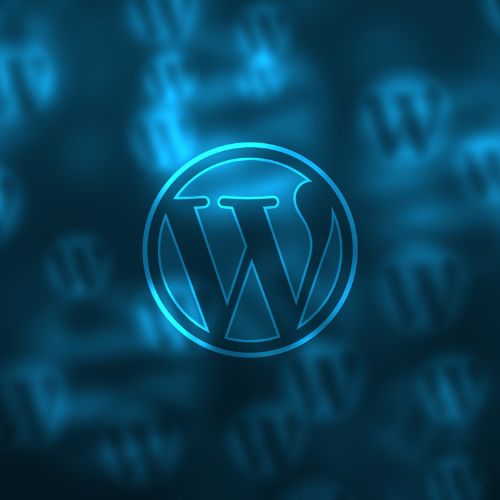 Website Optimization
Elevate your website to the next level with powerful optimization
Website optimization service is a comprehensive approach aimed at enhancing the performance, user experience, and visibility of a website on the internet. It involves various techniques and strategies to optimize different aspects of a website, including its speed, responsiveness, user-friendliness, content, image compression, and overall functionality.
At Web Gigabyte, we implement all that by employing industry best practices, conducting thorough audits, and leveraging data-driven insights. We use GTmetrix and Google PageSpeed Insights tool to assess the performance of your website and try to achieve a score of 90 and above on both the desktop and mobile versions; as a result, improving your search engine rankings, increasing organic traffic, and attracting more potential customers.
On-Page Search Engine Optimization
Unlock the Power of On-Page SEO and Watch Your Rankings Soar
While a visually stunning and professional website is crucial, its true impact is realized when it can be easily found on Google. Without effective search engine visibility, your business may face significant setbacks and missed opportunities for success.
In addition to optimizing your website for speed, mobile-friendliness, and user-friendly navigation, we ensure that every page is optimized to rank well on Google. By strategically incorporating relevant keywords, meta tags, and high-quality content, we ensure that your website will swiftly climb the ranks in relevant search queries. Thereby increasing your online presence, driving targeted traffic, and ultimately boosting your conversions and revenue.
Training & Support
Experience a Worry-Free Website launch
We want you to have a smooth process upon deployment of your website, so we provide you with a custom user guide/manual that includes instructions and screenshots on accessing your WordPress dashboard, adding/editing/deleting a post, editing the contents of web pages, and publishing content.
If you prefer a worry-free experience after the website launch, we optionally provide maintenance and support service plans that include technical support issues, bug fixes, content management, remote backups, etc.
With Web Gigabyte's unmatched support, you can focus on what truly matters – growing your business – while we handle the rest.
Our Creative Five-Step Approach
We are highly committed to working closely with our clients throughout the entire project lifecycle, from initial concept to final implementation, actively engaging with them throughout the design process, seeking their input and feedback to craft a bespoke and exceptionally optimized website. Client satisfaction is our top priority, and we are dedicated to building long-lasting relationships based on trust, transparency, and outstanding results.
Furthermore, we guarantee a seamless and hassle-free experience through our streamlined FIVE-step creative approach:
Project Scope
We define the scope of your project via a phone or video call. This includes the number of pages, sitemap navigation, and functionalities required for the site.
Website Proposal
We send the project proposal for review based on the project scope defined. This includes the project timeline, cost, terms, payment plan/options, etc.
Approval/Signature
Once the proposal has been reviewed and finalized, a final copy will be sent via email, and an e-signature will be required to close the deal.
Mock-Up Delivery
Based on the project details described in the signed proposal, we will deliver a mock-up within 3-5 business days.
Mock-Up Review
This is the time to review the color palette, fonts, header, and footer, including the homepage and inner pages' layouts.
Assets/Content
You will provide us with all the assets required for the project, including the logo, images, and content to populate the site.
Website Development
We will develop the website in our test server using a subdomain, incorporating your content, images, and SEO on the main pages.
QA Testing
We will test your website across all devices, ensuring the layouts are displayed properly on desktops, tablets, and mobile devices.
Client Feedback
Once testing is completed, you can provide feedback on the completed website. Minor Revisions can be made as long as they are within the project's scope.
Launch
We will migrate your website from the test server to your hosting provider and business domain name.
Final QA Testing
We will test your website one last time across all devices, ensuring everything works as expected.
Training
We will provide a user training guide/manual on how to navigate to the platform and making edits to the pages or posts on your website.
Maintenance & Support
We will provide you optional maintenance plans during the discovery phase. We strongly recommend it if you prefer a hassle-free and worry-free website maintenance.