Contact Us
Grow your business with our top-notch web design services.
Contact Us
We value every client and aim to provide exceptional customer service. If you have any questions, concerns, need further information or want to discuss your website project requirements, please don't hesitate to contact us.
Ready With Your Next Website Project?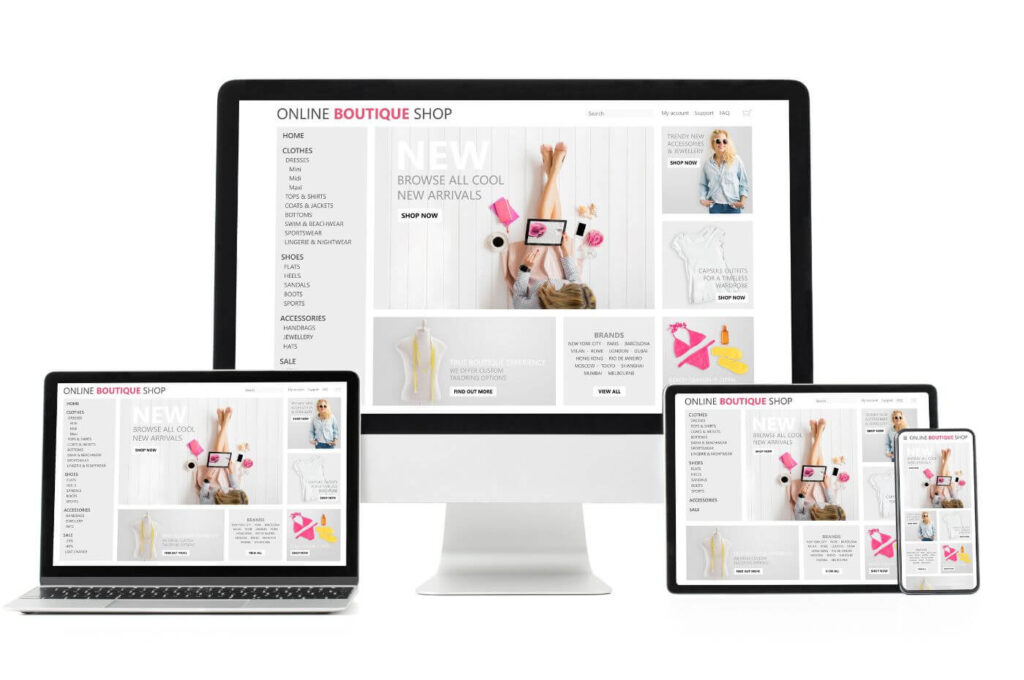 Whether you're seeking a stunning website for your business or need help redesigning your existing website, our team of dedicated web design professionals is ready to bring your vision to life.
Contact us today for a free consultation, and let's work together to propel your business toward greater success.
Our Creative Five-Step Approach
We are highly committed to working closely with our clients throughout the entire project lifecycle, from initial concept to final implementation, actively engaging with them throughout the design process, seeking their input and feedback to craft a bespoke and exceptionally optimized website. Client satisfaction is our top priority, and we are dedicated to building long-lasting relationships based on trust, transparency, and outstanding results.
Furthermore, we guarantee a seamless and hassle-free experience through our streamlined FIVE-step creative approach:
Project Scope
We define the scope of your project via a phone or video call. This includes the number of pages, sitemap navigation, and functionalities required for the site.
Website Proposal
We send the project proposal for review based on the project scope defined. This includes the project timeline, cost, terms, payment plan/options, etc.
Approval/Signature
Once the proposal has been reviewed and finalized, a final copy will be sent via email, and an e-signature will be required to close the deal.
Mock-Up Delivery
Based on the project details described in the signed proposal, we will deliver a mock-up within 3-5 business days.
Mock-Up Review
This is the time to review the color palette, fonts, header, and footer, including the homepage and inner pages' layouts.
Assets/Content
You will provide us with all the assets required for the project, including the logo, images, and content to populate the site.
Website Development
We will develop the website in our test server using a subdomain, incorporating your content, images, and SEO on the main pages.
QA Testing
We will test your website across all devices, ensuring the layouts are displayed properly on desktops, tablets, and mobile devices.
Client Feedback
Once testing is completed, you can provide feedback on the completed website. Minor Revisions can be made as long as they are within the project's scope.
Launch
We will migrate your website from the test server to your hosting provider and business domain name.
Final QA Testing
We will test your website one last time across all devices, ensuring everything works as expected.
Training
We will provide a user training guide/manual on how to navigate to the platform and making edits to the pages or posts on your website.
Maintenance & Support
We will provide you optional maintenance plans during the discovery phase. We strongly recommend it if you prefer a hassle-free and worry-free website maintenance.
Is your website loading slowly, not getting traffic or leads? If you answer YES,
WE CAN HELP YOU…