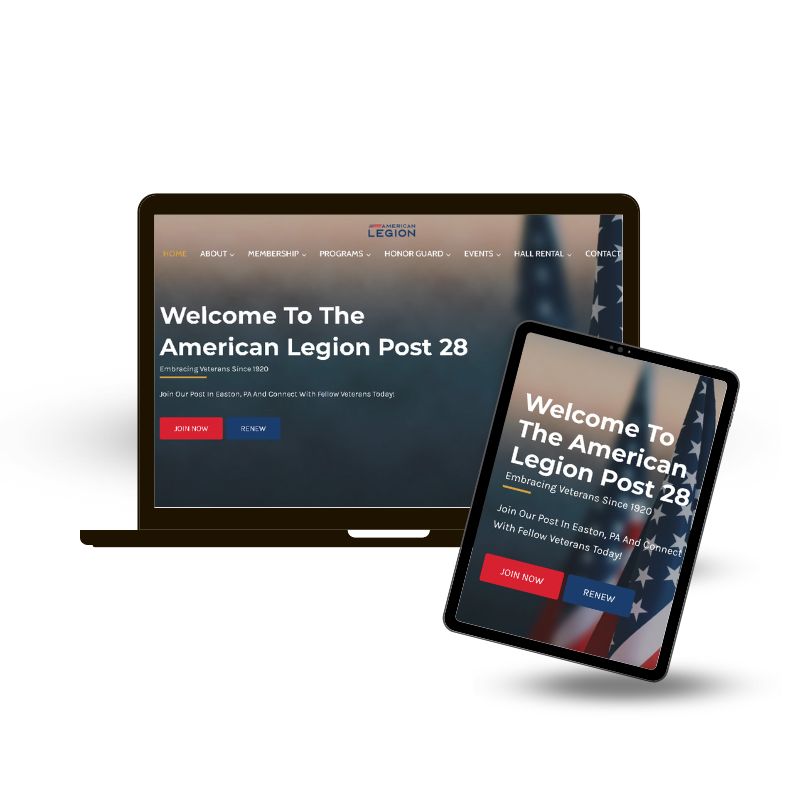 Welcome to Our New Subscription-Based Website Platform! Designed exclusively for American Legion Posts
We are launching a new subscription-based website platform tailored specifically for American Legion Posts. We've poured our expertise into crafting a solution that addresses the unique needs of Legion Posts like yours, aiming to revolutionize your online presence and member engagement.
Summary of Features:
Explore our customizable, modern, sleek, mobile-responsive, SEO-friendly, easy-to-navigate, and easy-to-maintain website platform with online membership and renewal applications, recurring events calendar management, a photo gallery slider, newsletter download, creation of post notices/events, and more.
Product Features:
Tech Features:
We offer a 14-day trial period to test-drive the platform at no cost to you. No strings attached and no catch.